I took care of the website re-design for Nimble Storage, a publicly traded company headquartered in Silicon Valley.
Navigation
When the company I work for assigned me to this project, I immediately started analyzing the existing navigation.
The website had a double navigation menu, where some of the items of the primary menu appeared within categories of the secondary menu too. It was unclear and very hard to process for the user.
It needed to be re-structured from the ground up.
I started from the Product Page. It originally was more of a marketing page for the company's best products and it went far and wide about why they're the best on the market.
I felt that if the user lands on the parent Product page the most useful thing s/he may need is an overview of all available products. So I proposed to include that at the top of the page.
Unfortunately though, the scope didn't allow for such drastic changes, so I went for a slight review of naming and positioning of the items.
I blended everything together with a blue background which gave it an elegant look.
UX and Wireframing
Since the navigation was taken care of, I started sketching out wireframes, straight in Sketch.
Once I had all the screens ready on my side we set up internal design critiques, and presented the results to the client through multiple in-person meetings.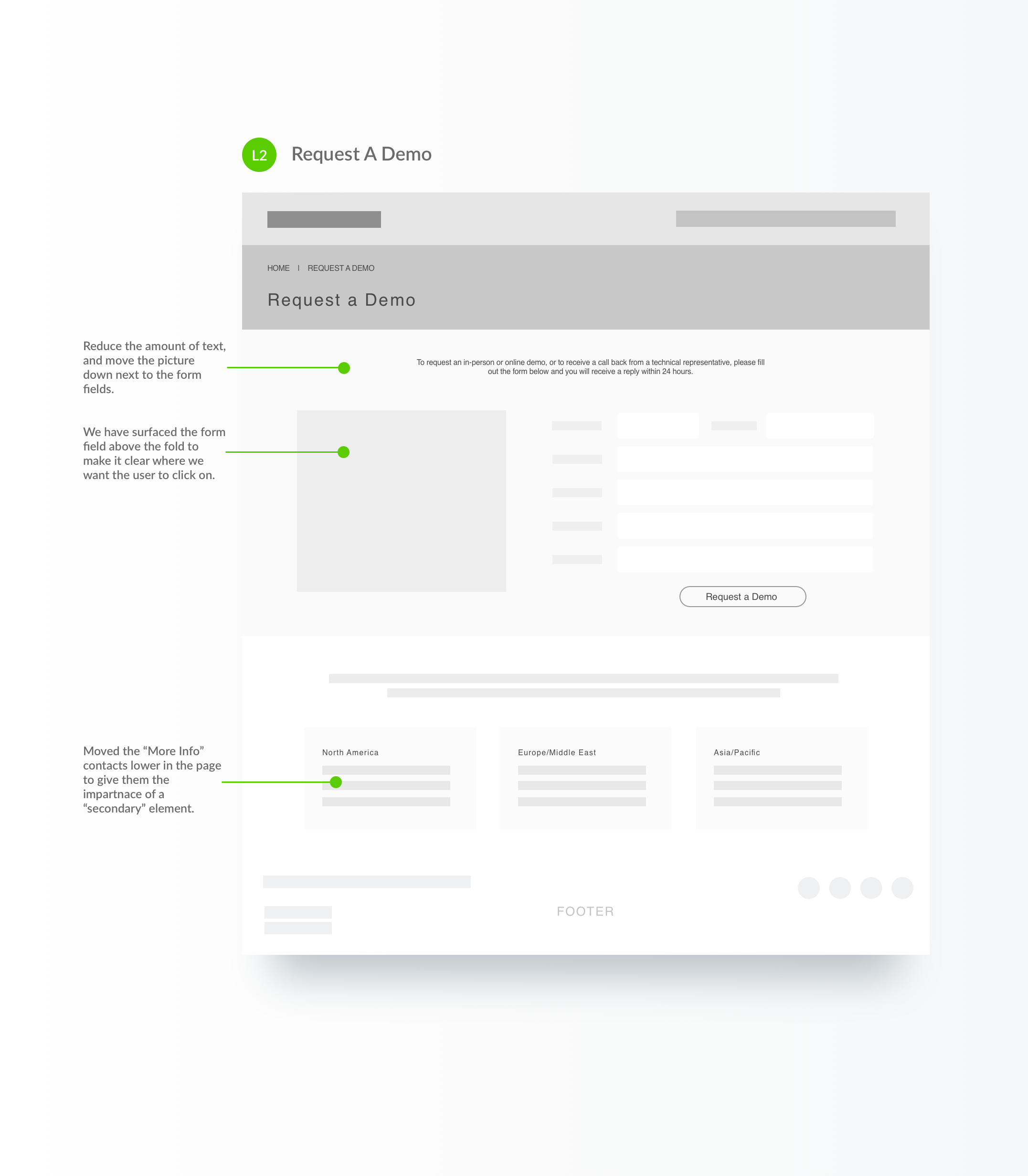 As the scope demanded, I analyzed every screen and suggested quick actionable fixes to improve the user experience.
Visual redesign
It was then time to gather all the approved screens and move to the visual redesign.
Nimble has a very strong brand identity that they just recently established, so my job was to freshen up the website a little bit without compromising their identity.
The quick feedback turnaround from the client allowed us to move fast through the iterations, enough to have some time to spend on details like icons and content placeholders.
Before & After
The project lasted almost 6 months and I'm very satisfied with what came out of it. Below are a few before&after comparisons that give a clearer view of the visual work involved in this redesign.